Special Thanks to Our 2019 Sponsors!
Presenting Sponsor
Media Sponsors
Dinner Prepared By
Wine Provided By
Entertainment Sponsors
Auction Sponsor
Exclusive Sponsors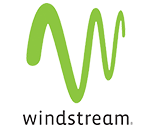 Farmer Ambassadors
Acxiom • Arkansas Blue Cross and Blue Shield • Arkansas Electric Service & Contracting •
Eidolon Communications • Gill Ragon Owen P.A. • Integral • Lautman Maska Neill & Company •
Morgan Stanley/Scott McLeod • Parrish Delivery Services • Riggs Cat • RSM US LLP •
Southwest Power Pool • The Gutierrez Group at UBS
In-Kind Sponsors
Cantrell Gallery • Grass Roots Farmers' Cooperative • New South Produce Cooperative • Park Hill Collection • TCPrint Solutions
2019 Volunteer Committee
Brooke Vines, Co-Chair • Bill Brookshire, Co-Chair • Kate Barlow • George Burks •
Jason Chitwood • Kristen Daniel • Don Deaton • Angel Galloway •
Lorri Hambuchen • Whitney Henderson • Rachel Oberste • Gary Parrish •
Missy Penor • Keith Riggs • Mimi San Pedro • Sandra Storment • Lauren Ward •
Melissa Wilcoxson • Alfred Williams

If you are interested in sponsorship or volunteer opportunities, please email feastinthefield@heifer.org.

Auction Items
Heifer Field Visit to Guatemala
See and experience Heifer projects and meet farming families with Heifer Guatemala on the beautiful Lake Atitlan. Winners will visit the Women's Empowerment and Entrepreneurship project.
Sissy's Log Cabin Diamond Bracelet
What better way to celebrate our diamond anniversary than with diamonds? Dazzle everyone you meet with this beautiful diamond bracelet donated by Sissy's Log Cabin.
Garden Dinner Party at the Urban Farm
Enjoy a garden party for 20 with a four-course dinner. You and your friends will relish in a night of wine, food and animals at the Heifer Urban Farm.
Children's Birthday Party at the Urban Farm
Win a children's birthday party for 20 hosted at the Heifer Urban Farm. This package comes with crafts, cupcakes and plenty of animals.
Check Out Last Year's Photos